Arosa-Lenzerheide, March 2020
 NEW TRIP TO SWITZERLAND FOR WINTER 2020 !!!
SKI RESORT
One of the biggest ski areas in the swiss Grisons Region is comprised of the perfect couple - Arosa Lenzerheide. Since 2014, the spectacular aerial cableway «Urdenbahn» connects the two ski areas in five minutes only. Proud record-breaker in terms of sunny days, this snow paradise offers countless kilometers of guaranteed snow, diverse slopes, on the pistes - or not !
The speed maniacs would naturally head to the "Silvano Beltrametti" piste - named after the local ski hero. This piste is known as one of the steepest slopes along the women ski world cup events.
The Parpan Rothorn and the Arosa Weisshorn also offer couloirs covered in deep snow and steep slopes to please the adventurous freeriders. A further impressive experience is to ride in the untouched winter landscape between Arosa, Lenzerheide and Tschiertschen.
Maybe you are also seeking new challenges ? You have fun on the pistes, you enjoy freeriding but you can't really find new downhill battles ? Well, you are ready for...telemark !! I would happy to support anyone curious to try out for half-day or a full day. Details to be arranged later accordingly (material rental, lesson with a ski school or not).
"There is nothing more elegant than telemarking. It is the Champions League of snow sports"
Prepare yourself by having a look at the ski map : https://www.snow-forecast.com/resorts/Lenzerheide-Valbella/pistemap
THE REVIER HOTEL ***
We will be staying at the Hotel Revier, right next to the Rothorn gondola.
More info on the hotel : https://lenzerheide.meinrevier.com/en/
The price includes the bus trip, 3 nights and breakfast and the 3-day ski pass.
The dinner is not included but the hotel has a grill'n'chill restaurant area.
The city center of Valbella is only 500m away and also has a selection of bars and restaurants.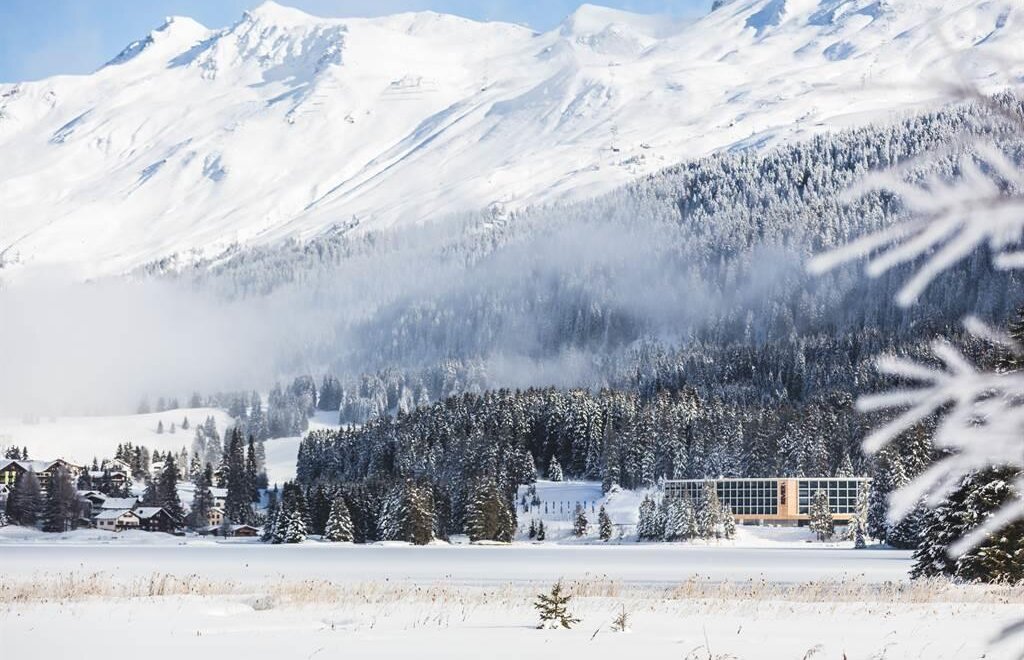 TRANSPORT
The bus will leave EUMETSAT at 15:45 and from ESOC at 16:00 on Friday, 6th March 2020. We will arrive in Lenzerheide late on Friday night. The last ski day will be on Monday and we will head back to Darmstadt in the afternoon, arriving late at night. As always, the bus driver will make a 45min stop for dinner.
SKI HIRE AND SKI SCHOOL
Right at the start of the Rothorn gondola, the Pesko rental shop can provide all sort of fancy tools to ride the mountains down - they even offer telemark skis, how handy is that to please your curiosity for a few hours !? Hiring your equipment there will make it easier for you to return it at the end of the trip.
Pesko rental : https://www.pesko.ch/pesko-rothornbahn/
Pesko rental prices : https://www.pesko.ch/wp-content/uploads/2018/11/Mietpreisliste_A4_RZ_2018.pdf
/!\ /!\ /!\  Spoiler alert /!\ /!\ /!\
Renting skis in Switzerland may not be "günstig" as people say here around. It is a bit more burden but cheaper to rent in Darmstadt.
There are plenty of ski schools working in the entire ski area that can help to tweak your technique :https://arosalenzerheide.swiss/de/Region/Lenzerheide/Winter/Skifahren-Snowboarden/Unterricht-Ausruestung-Lenzerheide
Snow Forecast