Grindelwald, Switzerland, February 2015
Amazing Skiing In The Heart Of Switzerland!
A unique trip with stunning views of the Eiger Northface, cheese foundue & thrilling night sledging!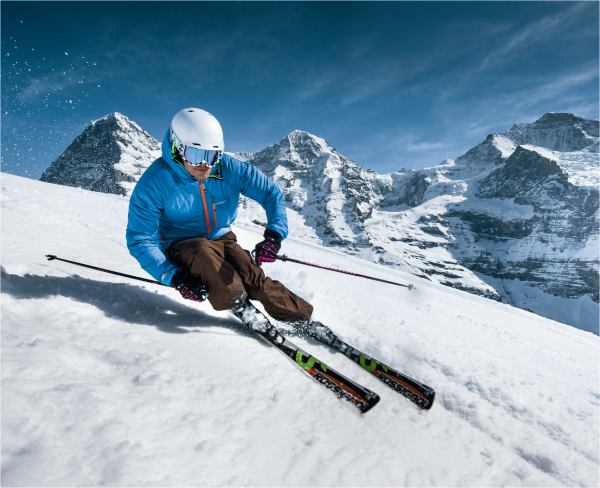 The Jungfrau region is also called "The Roof Of Europe", with the 3 peaks of the Monch, the Jungfrau and the stunning Eiger, all above 4000 mt, to guarantee good snow conditions throughout the entire ski season!
The Ski Area
The 2 regions are reachable with a 10 minutes walk or a short bus ride from our hotel.... but if you don't feel like walking, you can simply jump on the train (our hotel is just in fron of the train tracks!) and enjoy a 25-min panoramic ride up until Kleine Scheidegg. You will get off at 2000mt, under the stunning Eiger northface and right in the middle of the ski area!

Night-sledging!

This is the highlight of the trip for the most adventurous ones! Do you think sledginig is something for kids..? Then you never tried it in Switzerland, they're real professionals over there! Have a look at this video to get a feeling for it :)
So.. sledging is fast and a bit tricky during the night when it's dark, but it's a lot of fun! We're going to take a front-light and jump on the last train up to Kleine Sheidegg, enojoy a cheese foundue up at the top of the mountain... and then sledge down all the way to Grindelwald following the so-called Eiger Run! A very typical Swiss exprience, how can you miss that..!?!? ;)
*** Disclaimer *** not for kids! ***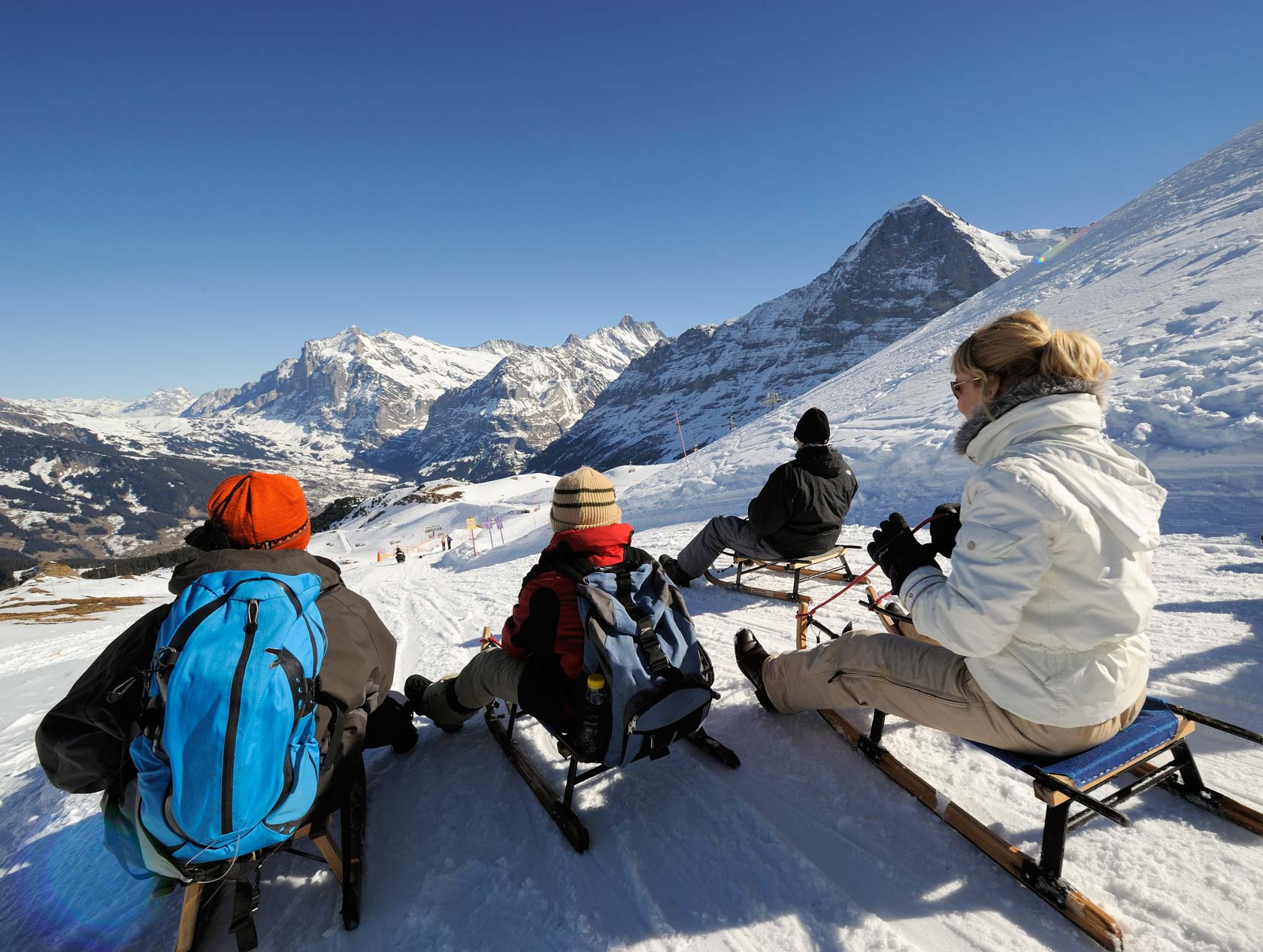 The Derby Hotel ***s
We are staying at the Derby Hotel in the heart of the Grindelwald village, and directly in front of the train tracks (as you can perhaps see in the picture...!).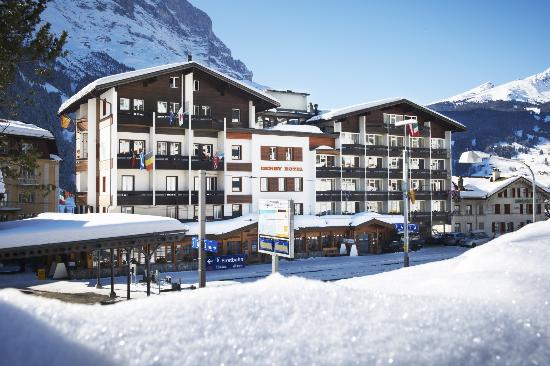 -----------------------------------------------------------------------------------------------------------------------------------
Included: Bus transfer + hotel + 3-day skipass
Snow Forecast