Ischgl, Austria, January 2006
Ischgl has always been an EIS club favourite and we're building on the overwhelming popularity of the 2005 trip by taking over the whole of the 4* hotel Hoellroah and driving 2 busses down to Ischgl.
This promises to be an excellent trip if you want to ski and party with a group of friends. The trip price of €285 for internal members/€315 for external members includes bus transfer from Darmstadt, 3-Day Ski pass and 3 nights in the hotel, including breakfast buffet and a superb 6 course evening meal. The only extra money you will need to bring is for lunch, beers and any duty free shopping you want to do!
Ischgl is situated just south of the St Anton ski resort close to the border to Switzerland. In fact, it is so close to the border that the resort extends across it and into the valley of Samnaun, so you have the tough choice deciding between lunch in Austria or Switzerland! Samnaun is a duty free area, so if you want to fill up your drinks cabinet or replenish your stock of Toblerone chocolate, this is the place.
The Skiing
With over 200km of slopes and 42 lifts almost any level and style of skier should find the appropriate slopes to satisfy their passion. If you're new to the sport or just want to improve your style we will also be organising group ski/snowboard lessons, please contact the TC for more information.
Après Ski
Around 16.30 most people are going to be making their way down the mountain. At the end of the lift and the piste you can find the 'Kuhstall', Great Après Skiing!!!
If you want Umpa Umpa music this is it, more modern Music in the bar opposite. After a considerable amount of Glühwein we take the bus back to the hotel for dinner. If you want to head back into town after dinner you can take a taxi (not expensive).
Accommodation
We will stay in the 4 * hotel Höllroah in the small town of Kappl just outside Ischgl (www.hoellroah.at). The hotel comes complete with sauna, steam room & Jacuzzi and a fantastic dinner is provided each night. Every morning our bus takes us to the lift. There will be an earlier bus for the keen skiers and a slightly later one for the keen partygoers! For the even later risers, there is a regular run ski bus covered by our ski passes.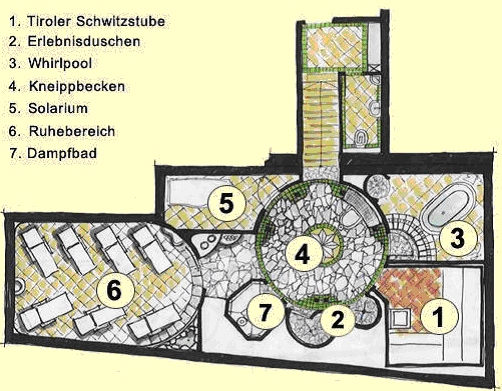 Getting There
Depending on demand, both busses will either leave EUMESTAT/ESOC at 4pm on Thursday the 12th Jan, or one bus will leave slightly later at approx 5.15pm. We will arrive in Ischgl late on Thursday night. On Friday, Saturday and Sunday we ski, leaving the slopes around 4pm and arriving back in Darmstadt late on Sunday night.
Sign-up's
Trip price per person: €285 / €315 (external members) Includes Bus transfer, 3-Day Ski pas, 3 nights Bed & Breakfast and Dinner.
For more information or to secure your place, contact the Trip Captains (TC) Fred Sheasby & Martin Hermes.
This is a very popular trip, so make sure you sign up as soon as possible in order to guarantee your place.
Please also check out the Ski club website on www.eiski.net and the Ischgl ski area on www.silvretta.at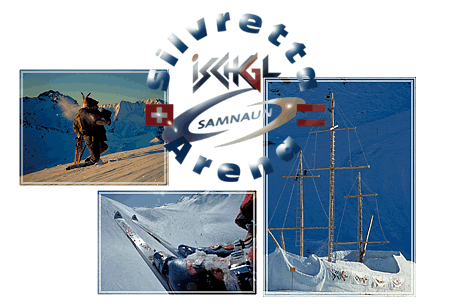 Snow Forecast