Kitzbühel, Austria, January 2016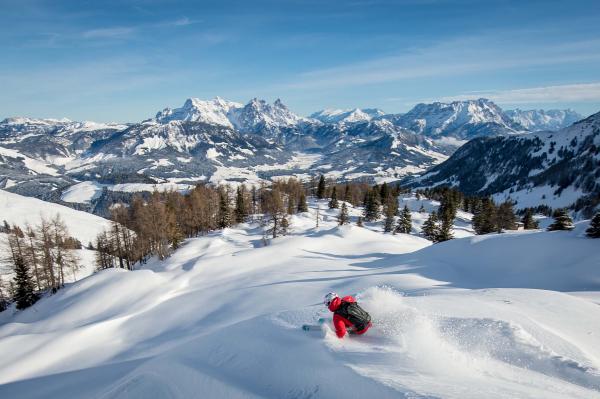 4 nights + 4 day Skipass + 2 dinners (Thu and Fri) 
Alpine Skiing - Cross Country - Ski Touring
Thanks to the great location, good snow, and the popularity over the last 4 years, the Kitzbühel Ski Trip has been confirmed as a 4-day-trip also this season. We will be leaving Darmstadt on Wednesday 27th of January 2016 at 16:00, only few days after the World Cup Race on the legendary "Streif", and, as usual we will ski in two of the biggest skiareas of the Alps: Skiwelt and Kitzbühel. Be aware that if you are not interested in Alpine Skiing, this area offers also plenty of possibilities for Ski Touring, Freeride and Cross-Country Skiing.
Can you really miss 4 days in one of the most popular ski resort in the World at this price including the journey, ski-pass, accommodation and two dinners??
 This is what you can get in the Kitzbühel Skiarea (check out the video 'Kitzbuhel 2015'):
10 ski areas (we use to ski 2 days in the Skiarea Skiwelt and 2 in Kitzbühel)
356 gondolas and ski lifts
1,087 km of ski runs
271 ski and mountain huts and 82 ski schools
Our fantastic hotel
GartenHotel Rosenhof offers charming and stylish rooms at only 6 km from Kitzbühel, set in a 5000 m² park and adjacent to the forest with impressive panoramic views! The breakfast buffet is unmissable and the following facilities are available in the hotel for the guests: Spa area with sauna, massage chair and psychotherm-infraredcabin, hobby room with tabletennis, fussballtisch, piano and great relaxing sofas. A SkiBus stop can be found close to the hotel (less than 250 m) if you want to ski in the Schneewinkel Skiarea.
Position of the hotel:
6 km to the Kitzbühel skiarea - 170 km of trails (our private bus will be used to get there)
1 km to the skiarea Schneewinkel in Oberndorf - 157 km of trails  (public skibus for free from the hotel)
16 km to the skiarea Skiwelt Wilder Kaiser – Brixental in Brixen - 279 km of trails (our private bus will be used to get there)
Snow Forecast